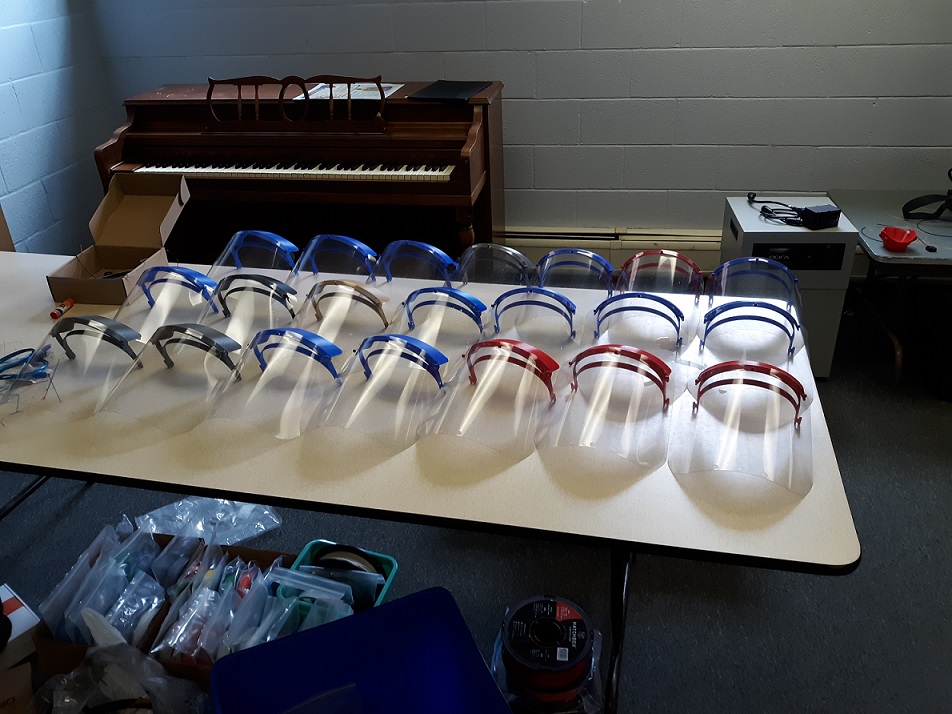 Although schools are closed until the end of the academic year, secondary math teacher, Josh Beals, is using his creativity and passion for STEM to give back to his community by using 3D printers to make face shields.
As Tioga County recently transitioned into the yellow phase of reopening, hospitals and healthcare centers aren't the only places in need of protective equipment.
"We've been working to not only provide face shields for hospitals, but other essential businesses as well, such as nursing homes, food pantries, and police stations," said Beals. "As our community slowly reopens, I think we will see a shift on how we can support small businesses with face shields to reduce the spreading of COVID-19 on-premises."
Josh Beals and a team of volunteers have collectively created nearly 1,000 face shields and are distributing the masks through the Tioga County Covid-19 Task Force. This has been a community effort as supplies were donated from the Wellsboro Area School District, Southern Tioga School District, and New Covenant Academy. In addition, the First Baptist Church in Wellsboro has allowed Beals to use their facility as a printing station.
"The Task Force is very fortunate to partner with Josh and his amazing team producing face shields" said Jim Nobles, Chairman of the Tioga County PA COVID-19 Task Force.
"There are many individuals, volunteers and small businesses that are struggling with obtaining personal protective equipment and Josh rose to fill a need providing nearly one thousand face shields that the Task Force was able to distribute throughout Tioga County". Community Means Everyone and Tioga County is lucky to have dedicated individuals like Josh leading the charge to assist the community.
Beals expressed that he has no intentions of slowing down and will continue to create as many shields as he can to meet the growing demand.
"Teachers are used to helping others," Beals said. "This is just one of the small ways we can help to have an immediate and tangible impact."